Show
24+
sites like

VRFootFetish

:
VRFootFetish
VR Foot Fetish! If you've ever read any of my other reviews, you already know exactly what I'm going to say. People who have foot fetishes are weird and I don't understand what their problem is. Fapping to feet is like fapping to varied pictures of tree bark. You can tell me that they're different and that some tree bark is sexier than other tree bark, but all I see is feet, I mean bark. It's all the fucking same. Feet serve to get you from point A to point B. Occasionally we put them in our own mouths as a symbolic ode to our own stupidity. However, the sad truth is that a huge number of you perverts consider feet to be the new tits. I don't know how and I don't want to know why, I just have to serve the smut to you bastards. And by serve, I of course mean review. You know I don't do any real work. I'm not that kind of guy.
If you're a fucked-up feet lover and you have two eyes then VRFootFetish is your new Mecca and possibly your new Medina. I'm not sure how those two are different, I just know they're synonymous with holy lands. This is the holy land of VR feet shit. There are… feet. Lots of feet. VRFootFetish has more feet than a millipede. And, guess what? All of these feet get naked for your amusement. The chicks that are attached to the feet also take their clothes off, but I'm guessing you don't care about that, because you're only in this for the feet, you fucking depraved sicko. Let's get into this lovely podiatric adventure together.
Up Close and Personal
From what I've learned of foot fetishists, you people really seem to love feet all up in your face like they're cocks and you're about to put them in your mouth or something. Every single foot site I've ever seen has the feet front and center like they're posing for a cover for a new rap album or something. It's all kind of jarring. It's not enough just to have the feet, no, you have to have them shoved into the camera while the girl they belong to is sort of looming in the background wondering where she went wrong in life. Then again, making feet porn is certainly preferable to getting dicked in the ass by large Italian men, so I guess these girls aren't having that bad of a time. For the most part they just look bored. At least they're not traumatized.
Anyways, to get back to what I was saying about the camera angle: If you truly enjoy feet up close and personal, then VR is a natural fit for this particular fetish of yours. You see, in VR you get this magical super ability that you may or may not have heard of called depth perception. When something long is shoved in your face it feels bigger and more jarring when you use two eyes to look at it, because, you know, the thing I just said a sentence ago – depth perception. It makes shit look bigger and more striking. It also forces you into a cross eyed position, but try not to think about it. In VR, you can see them, they can't see you. They're staring into a camera. It's ok.
The Rest of the Woman
Science has proven several times over that women do indeed exist beyond the foot, far up the leg and past the torso. These creatures, much like men, have bodies that reach all the way up to their heads. It's truly fascinating stuff. Also, unlike men, women have tits and pussies. You should check them out some time. You could do just that on VRFootFetish. You see, even though this site specializes in close ups of women's feet, there's so much more to be enjoyed on here. For example, you can gawk at their delicious pussies, while they show you their feet. You can also stare at their tits, while they show you their feet. There are so many things you can do while these bitches are showing off their feet to you. It's astounding.
They pull this off by doing various different things throughout the videos. I think that the people behind VRFootFetish realized that even though there are perverts out there who exclusively care about feet, the rest of the woman should probably be utilized lest they overpay her. If she's already in the studio, you might as well ask her to shove something up her snatch for good measure. A woman unpenetrated is a woman wasted, that's what my grandmom always used to say. I didn't understand her. I was a kid. I get it now. Grandma was an OG freak.
To reiterate, the girls in these videos do all kinds of sexy stuff, trying their best to keep the feet in play. Still, you're going to see a lot of pussies, titties and all kinds of sexy action. The feet are an ever-present cherry on top of a delicious cake.
B-Tier Casting
Usually when porn studios hire bitches to perform in fetish videos, they have to settle for the second rate pornstars, because it's really hard to get someone like Liya Silver to drink piss. You'd probably have to pay her in gold ingots for that kind of privilege. However, this is not a piss drinking site. This is a foot fetish site. It's painfully easy to get a woman to show you her feet. The reason that all of these women feel kind of alternative is presumably because this is a very European production. I thought these women were Czech, but the studio is registered in Italy so I'm going to assume they're Italian instead. Either way, Europe's a real mix of cultures what with the easy air travel and all, so let's just conclude that these women are all kinds of European.
The downside to this is that there aren't any recognizable faces on this roster. The upside is that the studio can afford to churn these bad boys out by the dozen. The videos, I mean. They don't churn the babes. That would be fucking weird. It's mostly innocent feet stuff. Speaking of, I didn't see a single dude in these videos and I'm damn grateful for that. I don't need dudes in my VR. I'm very much paying for the broads.
Quality VR For a Price
Even though this porn is made in Europe, it's priced as if it were mainstream triple-A smut. I'd say it's justified, but the porn is a bit too soft for my taste, at least at this price point. These mad men want 25 euros a month for this content. Sure, it's roughly how much western studios charge, but this is a B-tier foot fetishism site. I think they're due for a discount. Maybe I'm being overly critical, but I just didn't feel that taken aback by the overall quality of the videos. I think that you can get a significantly better deal for 25 big ones a month. Then again, if you're rich, have a foot fetish and also can't get laid to save your life, this will be a small price to pay for everyday satisfaction. You can also pay 90 euros for a whole year if you'd like. Call it a discount.
On the flip side of the bitch and moan coin, there's something to be said about the overall quality of the videos in technical terms. The resolution is high as fuck. It caps at 5K and you can get smaller videos if you need them, but that resolution is perfect for the current VR market because it's slightly above what standard VR headsets can comfortably show. 4K is the standard, 5K is VRFootFetish's way of showing you that they care about you. It might be a bit difficult for you to decode these videos in full quality and you may have to jump through a few hoops, but it'll be worth it in the end.
It's an OK Site
The resolution of these videos makes up for the general lukewarm impression that these babes left on me. I can comfortably recommend it, though I'm still a bit pissed at how expensive it is.
If by any chance VRFootFetish are having a sale at the time you're reading this review, jump on it. Get your discount. For now, I think they're a good 20 to 30 percent too expensive. Either way, I'm not a porn producer, I just review the smut, so I might be way off base with my assessment. Ultimately, you'll be the judge of whether or not this smut is worth it. Give it a whirl, check out the previews before you buy and make sure to wash the spongey part of your VR headset after fapping, because your fap sweat will most definitely seep into the fabric and start to smell. Bless your foot fetish, fellow human. Happy fapping.
Tons of content
High quality videos
Proper foot fetishism
A bit too pricey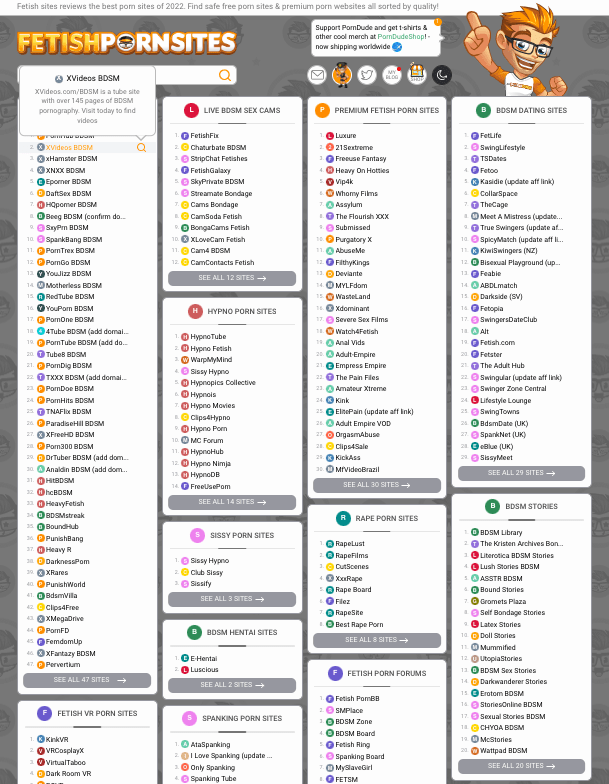 24+ Premium Feet Porn Sites LIKE VRFootFetish