Show
24+
sites like

Nylon Feet Love

:
Nylon Feet Love
Welcome to nylonfeetlove.com! While others write short, mediocre reviews and just scratch the surface, I have a different approach. I write in-depth analyses and focus on every single detail, especially when I am dealing with a premium website. Why should you go premium on nylonfeetlove.com? What kind of content can you expect? The only way to find out is to stick around and read this review till its end. Let's begin.
A fetish website focusing on feet
Nylonfeetlove.com is self-explanatory, meaning that I won't waste my time explaining the essence of this place. I am gonna focus on website design first. Sometimes, the page design makes a huge difference and sets the tone of the whole place. Members who are interested in going premium often make a decision based on the first impression. Although the name of the website is great, the logo is too simple - just a female foot in a blue box. This is not hot and definitely doesn't have anything to do with porn. Subtle erotica, maybe, but it looks more like a logo of an online store selling pantyhose.
I liked the video mesh-up on the homepage because it sends the signal to future subscribers that nylonfeetcom.com boasts hot and diverse models with pretty feet. That is what feet fetishists want to see! I saw a couple of alt chicks with tattooed bodies and a fair share of elegant brunettes who looked damn fine in black stockings. Don't expect to see bare feet - nylonfeetlove.com is all about leg-lingerie like stockings, pantyhose, fishnets, and other girly stuff that I don't know the names for. All I know is that I have to rip pantyhose to reach a pussy, and stockings don't stand in my way.
Become a member to watch and download photo galleries
I am gonna torture you a bit more and tell you a little something about the photos on nylonfeetlove.com. Yeah, I also think that the videos are more important, but nylonfeetlove.com put the photo section first, and I am too lazy to wander around the page just to please you fuckers. The picture galleries are updated every three days, which is more than enough. You can filter them by the most popular and recent criteria and name/title. The latter is fucked up because I doubt that anybody memorizes the names of the galleries.
The number of pics in the galleries ranges from 50 to 100. Let me tell you fuckers what kind of photos to expect. The first gallery I saw featured a tattooed redhead in pantyhose. There was also this chick in leather leggings and a couple of hotties that gazed into each other's eyes while rubbing their feet. I have to admit that the ladies look young and fine, and that lingerie suits them. At the time of this review, nylonfeetlove.com counted 300+ galleries, and the stash keeps growing as we speak.
Fetish videos available to all paying members
The update schedule is the same for videos. New releases arrive on nylonfeetlove.com every 3 or 4 days. Each video comes with a set of photos, whose number ranges, just like I told you above. One of the first fuck-ups that I've noticed is the length of the videos. Some are 5 minutes long, or better said, short. The longest one on the first page is barely 16 minutes long. One thing that is very important for all premium members is the length of the videos, and I have to say that I am not impressed by nylonfeetlove.com when it comes to this.
All videos are HD. I was stoked to see the title Sadistic Domme Humiliates You because I expected to see a rough scene, but I ended up watching a teen with a cheap cat mask who did nothing but wiggle her toes. The description talks about this chick who smokes and humiliates, trying to point out that the chick is fierce. Once again, I am not very impressed. If you want to watch hardcore scenes, go elsewhere. When it comes to nylonfeetlove.com releases, expect solo scenes that are a mix of erotica and fetish play.
How to become a member and unlock the content
When I hit the Sign-up page, I realized that nylonfeetlove.com is an Italian website that used to be called PassionePiedi. Now I understand why I haven't recognized a single model. I'll come back to the model's subject a bit later. To become a member, you need to enter a username and an email address, but that won't unlock the content. All videos and galleries on nylonfeetlove.com are exclusive, meaning that you have to pay to enjoy them.
Once you log in, you will find instructions on how to join a brand new site for €2 only, but I can't tell you anything more about it. The website chose to keep this a secret. To enjoy the charms of nylonfeetlove.com, you have to choose a membership plan. The shortest and the cheapest one will let you explore this joint for a whole month at the price of €21.99. The second plan, a 35-day long one, costs €27.99, while the access for a period of 12 months is €89.99. You can make the payment with a credit card or use PayPal.
Things you're gonna get as a member
You have come here to read this review because you are into feet. As a member of nylonfeetlove.com, you'll get to watch a shit ton of videos and photos that will give you one hell of a boner. You won't have to worry about grainy videos, and the pics are big and pristine. All members get unlimited streaming and downloading. The content is exclusive, kinky, and unique, and it updates on a regular basis. Usually, two new videos are uploaded every week.
Another important thing to note is that nylonfeetlove.com is a responsive page that works like a charm on all devices. You'll watch your favorite smut on the go and use tags to narrow down your search. This is not the first time that I have reviewed a foot fetish joint, and I often see tags like red nail polish, big feet, etc., but nylonfeetlove.com chose to stick with ordinary, unimaginative tags like brunette, boots, and socks. I am fine with it, but I don't know if true fetishists who are into neon polish, for example, will be satisfied with the filtering options.
European models with great feet
Yes, you won't see any famous pornstars on nylonfeetlove.com, but you will feast your eyes on young European sluts. The models' list counts a total of 53 models. You can filter models by name, the most recent and most popular criteria. All hotties are in their twenties, ranging from demure-looking belles to alt chicks with piercings and tattoos. There are no model bios, but you can check out stuff like country, hair and eye color, height, and shoe size. Although the models' section doesn't offer a lot of info and serves more like a filtering tool, I can't say it's shitty. It's ok, but I am sure that nylonfeetlove.com could have done a better job.
One cool thing that I spotted is that as a member of nylonfeetlove.com, you get to request a custom video. You simply browse through the list, find the woman of your liking and send her a request. This might be your chance to get kinkier videos that are tailored-made to bring all of your fantasies to life. Custom content comes with a price, and it usually depends on what your request is. Another thing that I saw as interesting was that a lot of tarts were redheads. This wouldn't be much of a surprise if I was dealing with an Irish joint, but I guess that Italian bimbos love this fiery style.
The final word
Nylonfeetlove.com should be your choice if you are into feet, European babes, stockings, pantyhose, and similar stuff. On the other hand, hardcore vids are nowhere to be found. The releases are a mixture of erotica and fetish, with a touch of amateur coming from unknown models who still haven't made a name for themselves.
The price isn't a bargain, especially if you take into consideration that the videos are short. However, finding a good page that updates content all the time and that is focused on a specific fetish isn't an easy job. Don't be a cheap fucker! The monthly subscription looks like a good deal. Goodbye!
Exclusive content
HD videos featuring European models with beautiful feet
Unlimited streaming and downloading for all members
Videos are short
You have to pay to unlock the content
No model bios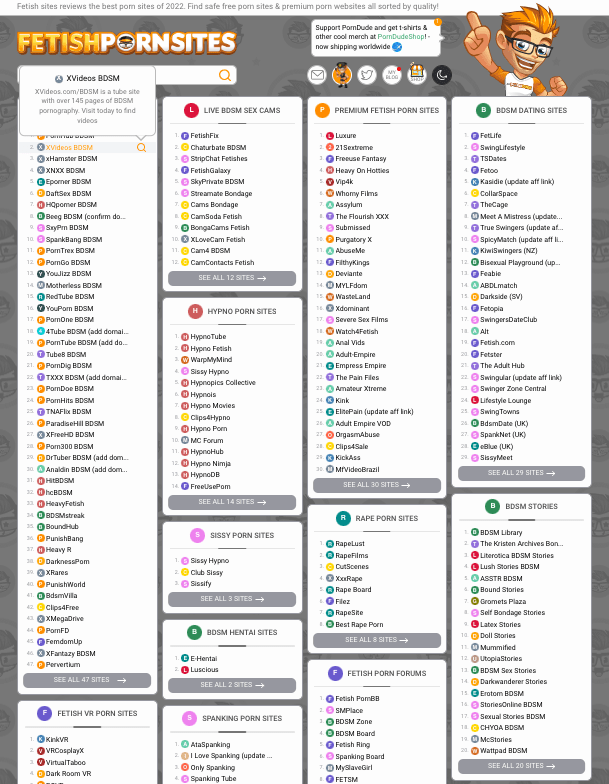 24+ Premium Feet Porn Sites LIKE Nylon Feet Love