Show
42+
sites like

FilthyKings

:
FilthyKings
Filthy Kings! Here we go, boys and girls. This is yet another premium website that aims to bring you a never-ending supply of high-quality smut. FilthyKings is a premium website that does a fantastic job at serving a ridiculous amount of high-quality smut I doubt you have seen before. It's possible that you've seen some of their content on third-party websites as part of a promotional effort. But for the most part, the smut is here on their domain, and they are doing a great job promoting it. This is one of those websites you can be proud to invest money in because a subscription with them guarantees an almost never-ending supply of high-quality content. Now, whether that content is precisely what you are looking for remains to be seen. There's a reason why I'm reviewing this website as part of my fetish collection, even though it's still on the softer side of fetish smut.
Focused on the Domination
The overall vibe of FilthyKings is that this is a place where women go to get utterly owned and decimated sexually. There's nothing particularly violent and nothing particularly controversial about this website. The action is just built around domination. In some videos, women are getting dominated; in others, they are doing the dominating themselves. Either way, there's always a power dynamic in these videos, which goes a great way towards bringing you a unique and enjoyable experience.
The content on the site entirely falls under what we consider gonzo pornography. There are some POV videos with quite a lot of third-person angle close-ups. One way or another, the porn actresses' genitals are in your face. Sometimes you might see a bit too much cock for your taste, but it's all part of the play, and sometimes it makes sense. I've never really been a fan of porn videos that tend to focus on the cock, but I'm not about to complain about the fact that some people like seeing genitals. For the most part, you're going to be seeing female asses and cunts zoomed the fuck in.
Exciting Hardcore Action
I was very pleasantly satisfied with the overall quality of the videos on FilthyKings, even though I had no reason to doubt them in the first place. These videos have genuinely left their mark on me with their quality and the amount of depraved shit that goes down on in them. Again - as a disclaimer - this is not a BDSM website riddled with punishments and painful experiments. Most of the content on the site is rather vanilla in the grander scheme of things. Still, the way it's recorded makes it seem highly indulgent and easy to immerse yourself into. The smut is just highly concentrated and dense. There are no casual sexual encounters on the site. Instead, everyone is extremely horny and excited to record and perform.
I'm also seeing a good amount of anal sex and oral penetration, which is always welcome in my smut. I have nothing against pussy penetration, but if I'm going to be paying money to watch gorgeous babes get dicked, I would very much appreciate seeing their asses stretched as far as possible. It's not that I have an anal fetish; I just have a woman fetish. I like seeing women getting sexually decimated. I enjoy watching women get utterly destroyed in the most depraved ways possible. Now, FilthyKings isn't exactly pushing the envelope on how depraved smut can be, but they are doing a fantastic job putting these hot bitches to work. That brings me to the girls.
Perfect Sex Machines
These women are fan-freaking-tastic. I don't recognize most of them, so I doubt they are triple-A material, but that doesn't seem to matter. Their bodies are absolutely perfect. The average breast size on this website is somewhere between triple and quadruple D. I'm seeing a lot of fun bags bouncing around the place. The asses are also rather plump, round, and satisfying.
All in all, these bitches are perfect little sex machines. I suspect many of them are probably Latinas considering just how shapely they are. Either way, I would love to bang every one of these whores.
I can see how they got the job. They're not just perfect to look at; they give it their all. If they're not smiling, then they are moaning in pleasure. Not a single woman on this website is not utterly devoted to giving and receiving pleasure. There's also a healthy mix of races and ethnicities, even though most bitches are white. You will see the occasional black or Asian girl with a healthy smattering of tattooed bitches or older women who could be considered MILFs. Overall, FilthyKings is very much covering their spread. They also don't seem to want to hire ugly bitches, and I appreciate that. The place already has an abundance of videos. It's not like they're selling themselves short. They just ensure to hire babes that are worth fapping to. I can appreciate that.
The Themes
As far as the themes of these videos go, it's all rather superficial, but I find them perfectly satisfying. All of the videos come with a certain amount of exposition at the beginning, which sets up a bit of a story for you to enjoy. There will be a naughty secretary, a kinky maid, or perhaps a depraved stepdaughter. There are all kinds of scenarios on here, and every single one is hotter than the last, and the actresses do a relatively decent job of convincing you that the scenarios are real. They won't be winning any Oscars anytime soon, but they do a fantastic job getting you hard. You can easily become invested in this content.
I also very much appreciate the set design for every single video because they aren't just using random bedrooms for every video. If there's a need to record a video inside the shower, they will. If it makes sense to record outdoors, then they'll do it. Sometimes they even have sex by the pool. There are even several videos where sex takes place in the kitchen. It makes sense in context. Plus, it adds to the variety, and I love variety in my porn. I don't want to watch the same video twice. Overall, FilthyKings has done a fantastic job putting together a massive list of quality smut videos that I'm certain everyone will enjoy.
A Worthwhile Subscription
Now, let's talk about the bullet you will have to bite if you want to dive into this content. With a free account on FilthyKings, you only get one minute's worth of preview for every video. You do technically get access to the whole library; however, you can't actually see the entire scenes. You only get to preview the videos and thereby see the sexiest parts from those videos, but you don't get the whole experience. Now, if you would like to subscribe to the website, the best you will get is a 30-day offer for $20. It's a recurring subscription, so don't forget to cancel it if you need to. There's also a $1 a day subscription that doesn't allow you to download the videos if you want to keep it as cheap as possible.
Finally, there's also a yearly subscription that will only run you $95.5, which is roughly slightly less expensive than other similar websites. I don't think that it's a huge discount, but I appreciate that it's at least near the industry standard instead of being super expensive. What I found interesting about FilthyKings is that the videos seem to load directly as web video files. In other words, they are not wrapped inside a video player, which makes them highly accessible. It also makes them load quickly. Hell, you can right-click to download them any time you want. I don't know if this is true for the entire website, but the videos I checked out so far were like this, and I'm very excited about it.
FilthyKings isn't precisely inventing anything new here. These kinds of hardcore man-on-woman websites have been around since day one, and FilthyKings is just another one on a long list. However, I applaud their efforts, and I think they're making quality smut at really affordable rates. Of course - as always - try before you buy, but consider that the smut I've seen I have deemed worth the money. I'm not an easy person to impress, and I found the quality of what they're offering and the presentation of the content to be top-notch. I think you will enjoy the site. You just have to make sure that the genre falls within what you consider fap worthy.
High-quality productions
Gorgeous girls
Acceptable pricing
Not hardcore enough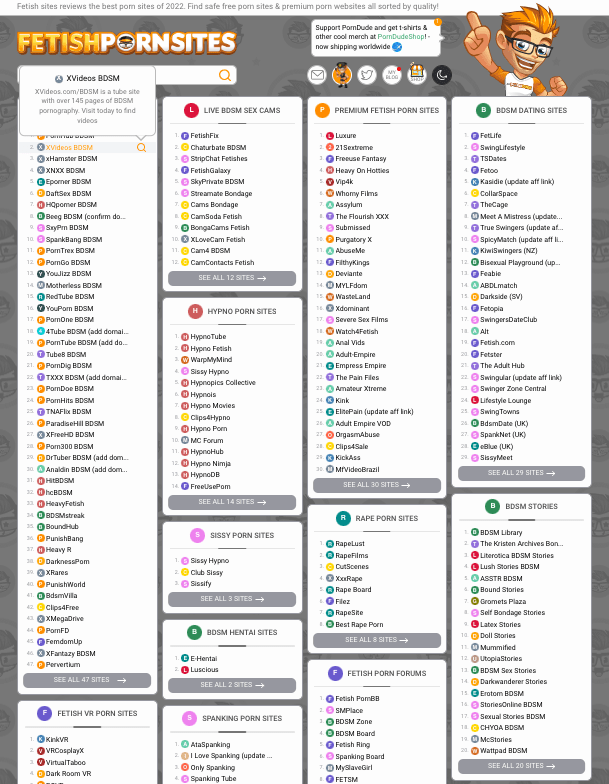 42+ Premium Fetish Porn Sites LIKE FilthyKings