Show
42+
sites like

MfVideoBrazil

:
MfVideoBrazil
Mf Video Brazil is like this mixed bag of fetishes. A mixed bag of all sorts of things. I will say, right off the bat, there are very critical elements to their approach that MfVideoBrazil just doesn't do right. They simply don't provide it. If you're looking at the name and curious about it, this is a site featuring brazilian women doing naughty fetish things. There aren't many men around. There are some women completely dominating men with their asses or feet but there are many more lesbian videos.
Their topics for fetishes are also a little all over the place. Some include face-sitting while others are having a girl with a fat ass jumping and landing on you - booty first.
Design - Not Too Bad
While there's some things from MfVideoBrazil that aren't done well, the design is actually pretty well made. Well... on desktop, anyway. The main page shows off what the site is all about with a huge banner. And I like these large banners when they mean something. When they take you somewhere and give you something to keep in your mind. I've kept some things in my mind moving forward because of it.
As you go down, they provide some more information in smaller squares going across your screen from left to right. Then, there's a promotional video which, I don't know, doesn't really seem promotional to me. After that, they hit you with a nicely laid out selection of videos. The thumbnails are big enough to see some action, title, price, and time. It's a well laid out area for their videos to showcase.
What I don't appreciate about MfVideoBrazil is how their site operates on mobile. Now, this site talks about how readily available their site is on mobile. That's all well and good. The videos is most likely what they're talking about. But using this site on your phone will leave out that huge banner I talked about. They've sort of done a quick port of the desktop version to mobile. And, as a result, the banner is very tiny. You can't read what it's saying unless you zoom in.
Content - Brazilian Girls & Fetishes
MfVideoBrazil talks about their thousands of fetish videos featuring slutty Brazilian women! In terms of content, that's what you're getting: loads and loads of Brazilian girls doing the kinkiest of shit. On their site they mention, "more than 1000 movies for one price." That sentence comes with a little star after "price." In reality, it's more like you'll get all of their videos for whichever price package you choose. Not really "one price" which is why that star is there.
I will say this, I never expected to see some cosplay going on here. It's light and not even really the whole point of the video. But if you're interested in watching brazilian girls go insane over each other, there's a lot that they do. There are a few categories and that's basically all they dive into. I can appreciate them keeping things to a certain amount of genres to produce. You'll find face-sitting, trampling, smothering, and more.
The videos are even clearly marked when you're scrolling through so you know what the main point of the video is. Once you get into the video page, whichever one you've clicked on, you're met with some pricing options and then the video's description and tags. Beneath that, I found photos from the video.
My issue with this is the large image that represents the video. It's the same thumbnail I saw before I clicked on it but just larger. This is nice, sure, but there's no video preview...
There is one big feature to this site that I'd never expect. <strong>MfVideoBrazil lets their members submit scripts for a potential new video for them to create</strong>. It's fan-inspired content, basically. The information surrounding how to go about it is kind of lackluster, though. The banner talks about submitting your script and some other details but no way of contact. I'd guess you could just email them but shouldn't there be a dedicated page for something so important?
Well-Made Fetish Porn (The Positives)
If I am to tell you all of the high points of MfVideoBrazil, I'd be telling you what you already know: it's Brazilian fetish porn. The other thing I can tell you is that there are so many videos and a good bunch of categories to choose from. I've spent some time scrolling through these pages to see what sort of things MfVideoBrazil has in store and it's really nice. It's very well done and thought out, I guess? My face is a question mark right now, trust me.
They have lots of face-sitting, girls fighting each other, kissing one another. It's a good time if you're into what they have to offer. Interested in a girl shoving her foot in your mouth? Go for it, my dude. Fucking go.
However, I'm really struggling to say anything more good about them. Sure, they have the video strength to back up being this pillar of Brazilian fetish porn. I'm not doubting that. What I do doubt is everything else around these videos. How they promote things, how they show themselves off as a website. MfVideoBrazil is missing some key points here that would really cement them as a fantastic site in my eyes.
Key Element Missed (The Negatives)
There is one critical negative that I have about MfVideoBrazil and it's that I can't really dive into the website and tell my honest thoughts about it. I'm giving you this information but it's sort of beating around the bush, I hope you sense that. I can't go into too much detail because they won't give anything.
What am I talking about? Previews. I can talk about MfVideoBrazil and their large video library of Brazilian porn. I can tell you about how the thumbnails for the videos have great quality but the photos from the video itself, on some, aren't that great. But I can't tell you about the production value of MfVideoBrazil. I can't get excited about some of these videos because I can't see anything about them.
For whatever reason, MfVideoBrazil doesn't include video previews. No thirty-second, one minute long preview of the video. We get the thumbnail much larger on our screen, a description, and then some photos. I can appreciate the photos, of course. But I'm here for the videos. I would like to see something about these videos even if it's for thirty seconds.
Seeing as they are this premium website... who's taking your money, I'd at least hope they'd give a preview of the product. Why should I or someone else throw our money blindly at their faces?
The other thing is about their "submit your own script" banner. The thing where people can "create" their own fetish porn movies with their pornstars, I'm assuming. But, even then, I'm guessing. Something like that deserves an entire page dedicated to what all goes into it. They mention you'd get paid if you submitted something they like. So, there needs to be written information about this sort of thing. Not some quick five-second banner with barely anything on it.
Videos & Information (My Suggestions)
My suggestions are clear, y'all know me by now! The first one is get some fucking previews on these videos. They talk about these amazing Brazilian fetish porn videos but I don't get to see anything. Nobody does. You'll see something once you purchase the video or purchase a membership. Other than that, you don't know how the video plays out.
What I did notice is some videos, when you hover over them, will either play a small looped gif or cycle through the photos. That's not exactly a preview; especially when the video page itself doesn't offer an actual short video to watch about it. Get some fucking video previews.
The second is to create a dedicated page for this fan-inspired video creation program. I'll call it a program because it sounds fancy and official. Something like this is a game changer, literally. Members can write a script, send it in, possibly get paid if you like it enough to make it? Fuck. Tell me more!
In Conclusion
MfVideoBrazil is like Brazil unhinged. You'll find tons of Brazilian girls doing the naughtiest things. There are kinks like face-sitting, smothering, and even some foot-fetishes. They have a good library of videos to keep themselves standing tall. You'll scroll endlessly through their pool of fetish porn. And that's as high as they go.
But when it comes to the details that matter, MfVideoBrazil drops the ball like panties.
Good Design on Desktop
Loads of Brazilian fetish porn
Bad mobile design
Lack of video previews
Lack of information for fan-inspired videos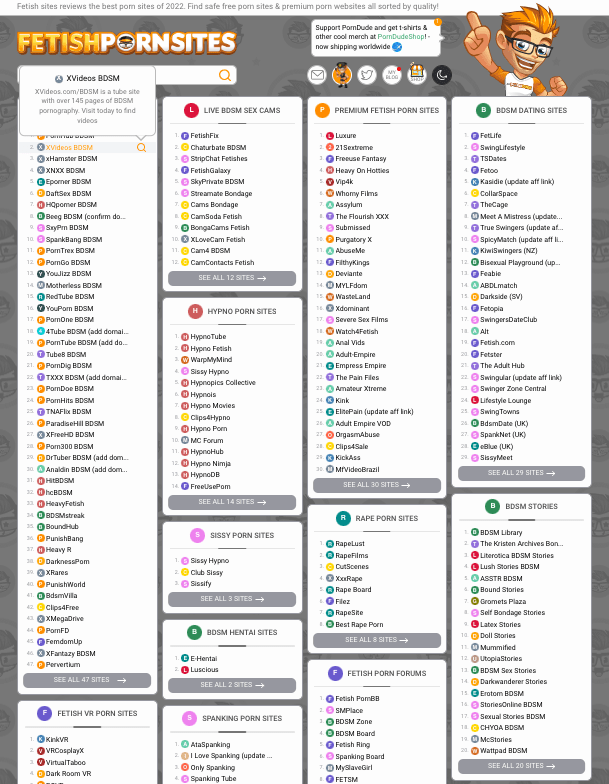 42+ Premium Fetish Porn Sites LIKE MfVideoBrazil