Show
42+
sites like

The Pain Files

:
The Pain Files
Fuck yes. This is what you came here for. This is it, boys. The fucked-up shit. You did it. It's here. Let's get into it. I'm fucking psyched. Keep in mind that I'm no BDSM fanatic, but I know real pain when I see it. I also know the absolute extremes of pornography when I see them. ThePainFiles is, well, extreme. If I had to rate the BDSM content on this site in one swoop, I'd say that it's a 7/10 in terms of violence and a 10/10 in disrespect, humiliation, and general depravity. I prefer this over a maxed-out painful experience that doesn't innovate.
I know I'm sounding like an overly philosophical pussy, but bear with me because this is important. The more pain you see in a BDSM video, the better, up to a point. BDSM isn't about hurting people. It's about domination and submission. And well, on this site, you mostly get submissive women being dominated by men, but with some exceptions. So far, so good. Instead of having thousands of videos of women being beaten repeatedly for 30 minutes while they sit there and cry, ThePainFiles has different, unique videos that showcase women being pushed into submission in different ways. The keyword here is different. No two videos are alike. And that's what makes ThePainFiles an absolute gem of a website.
I'm so fucking horny right now I can't hold it in. If they managed to rile me up so hard, you know you're about to see some fucked up shit.
Severe Depravity Ahead
Pain is a common element of just about all of these videos, but it's more of the bread and butter that comes in once in a while across a 30-minute clip. It's there, but it's not consistent. Instead, these bitches get mildly hurt in between bouts of extreme humiliation. For example, you've got a video of a bitch being treated like a very bad dog, combined with severe sexual exploitation. She has to be on the ground on all fours. She has to bark. She has to eat dog food out of a bowl. And at a certain point, they even stuffed random filthy napkins up her holes and in her mouth.
In between every one of these humiliations, they take a short break to clean her up a little bit, then hurt her a little bit, before returning to the humiliation. This is all one video I'm describing. In the same video, they also give the bitch a buttplug tail, have her roll over, pinch her pussy repeatedly so hard that she moans in pain, and a bunch of other shit that I don't even want to get into. Again, this is all in one video.
If this entire site were comprised of this one video, I'd still recommend that you pay for it. Now, imagine having hundreds of these videos instead. This is insane. I genuinely can't believe that they managed to find this many willing participants for this shit.
The Fetishes
It's hard to categorize ThePainFiles into a single fetish category, even though it's clearly a BDSM site overall. But, as I said, the pain is occasional and temporary. The submission is permanent, but it's not the classical BDSM submission. It feels more like slave torture play. That's technically a form of BDSM, I guess? Still, this site goes so hard down the rabbit hole that it transcends BDSM play as far as I'm concerned. These bitches straight up have dog food shoved into their cunts. That's far beyond bondage, my guy; that's absolute insanity.
I've seen similar fucked up shit on sites like Assylum and FacialAbuse. The former is more concerned with bodily fluids and has better cameras; the latter is more concerned with breaking the girl's spirit. ThePainFiles stands proudly unique, different from both of those sites. Hell, it's different from most websites I've reviewed on here. They're not just trying to go further than other studios; they also want to be more original.
There's evidently someone creative behind the scenes writing the scripts for this shit, or maybe the dudes who are performing think of this shit on the spot. I don't know. Either way, you're looking at the most original pornography this side of the West Indies.
Classical BDSM
I don't want to chase you away from ThePainFiles if you came here looking for straight bondage and punishment because they offer that too, in droves. They're casting a wide net here. If you want to see something more classical, there are tons of videos involving customary chains, whips, and ropes in all kinds of interesting variations, with clips, spikes, and stretching devices. I think I even saw some medieval torture devices in a few videos. This shit is insane.
I like that the entire site is aimed at the domination of women, either by men or by other women. So, there's a dom and a sub, and most of the videos only feature two participants, but there's no male submission here. The males, when involved, are kept out of frame as much as possible. They're providing the punishment and all that, but they're not center stage. They don't matter much. What matters is the underlined humiliation of the babes. It's great stuff, provided you've got serious mental problems and a passion for seeing women in pain.
I jest; I know it's all just harmless fun.
I Need More
As it currently stands, there are almost a hundred videos on ThePainFiles. I'm sorry if you feel misled. I know I said they're in the hundreds, but I accounted for the cross-network content that comes with access to the site. If you're only exclusively interested in ThePainFiles, well, there's a ton of content here, and new videos do, in fact, come out regularly. There are a thousand relevant videos if you allow content from the other sites under the AdultPrime network. They have many fetish sites, and many of them dabble in BDSM. ThePainFiles is just one of these channels, with a very narrow niche. Oddly enough, ThePainFiles does not feature their most painful BDSM. It features their most depraved content, as far as I can tell.
Either way, I want more of this shit. It's fantastic. I'd advise you to get access to the entire goddamn network if you're into this kind of smut. I don't typically dole out these kinds of props, but when the work is this unique and this well-produced, I can't ignore it. This is the kind of shit we've wanted to see out of pornography, both when it comes to fetish porn and porn in general. Originality, uniqueness, and creativity are key. If I can jerk off to something fresh, exciting, and surprising every night for days on end, then the website that provides that experience definitely deserves my money.
A Joy to Fap
Besides that, this content is consistently fap-worthy across the board; the website goes a long way to provide you with a welcoming fapping experience. The layout is dark and keeps out of the way. Most of the screen is always reserved for the content. And, there's no cross-network video recommendation unless you straight up opt into it. When you check out ThePainFiles videos, you only see those videos. You don't get the annoying recommendation to check out the whole network if you only want to see ThePainFiles. I respect that.
On top of all that, the site is lightning fast, and you are free to download the videos to your computer. I would recommend that you do just that, especially if you find a video that speaks to your perverted soul on a deeper level.
Annoying Shit
I'll try to knock this section out quickly because I doubt most of you have already made it this far down. There's no way to sign up for ThePainFiles without signing up for the whole AdultPrime network, but the price is low as fuck, so it doesn't matter much to me. So, to get access to ThePainFiles, you have to get a full membership to 96 studios with a cumulative 20 thousand videos. Sounds good to me. This will cost you $10 a month if you pay for a year in advance, or you could get one month for $20. As far as standard porn pricing goes, that's fantastic.
Maybe they'll allow for singular channel signups in the future, but even in its current state, ThePainFiles is still worth the money. Hell, I'd pay the $20 for that channel alone. It's that unique and inspirational. You haven't seen BDSM done this depraved before.
Extremely fucked up
Maximum pain
Maximum humiliation
20 thousand videos across the network
No single-channel subscription package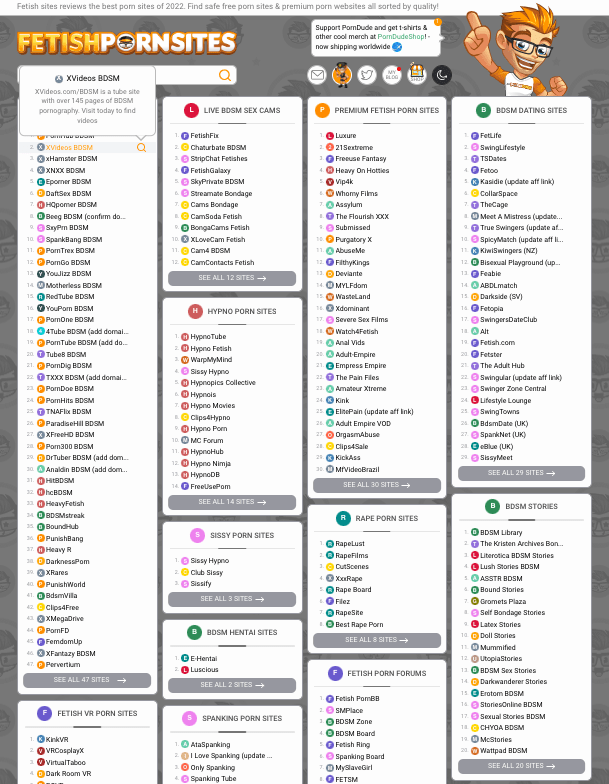 42+ Premium Fetish Porn Sites LIKE The Pain Files