Show
12+
sites like

SkyPrivate BDSM

:
SkyPrivate BDSM
Sky Private! Bruh, I have always said this to you, were it not form me you could still be stuck on the same porn your grandparents watch in nursing homes. Damn the same boring shit from the same sites. At least for your grandfather he can cum before the bitch on his screen can part her legs wide. I don't want to get old! Well, I don't think the same case applies to you. You've been used to fapping that you don't get a boner from mere shit. Your brains and boner want something hotter! I am here for that asshole.
Let me just break it you as early as now dumbass, in the Skype corridors, your balls might remain drained to eternity. Of course you have chatted before with relatives or friends via Skype or through webcam chat. Webcam chats is addictive and with their frequent inventions day in day out, they will always get your attention. If you thought you can only hang around free porn sites, bro I got news for you. Webcams will get your eyes glued on these sites for hours! Currently you can create chatrooms and hold conversations at the same time. The same shit applies cam sex too. And this is where SkyPrivate fucking kicks in.
For your information the freedom that these models get as compared to when thry run under sites such as BangBros or Reality Kings is undeniably unquestionable. Don't be surprised when you find that SkyPrivate has scavenged all the beautiful women you've ever come across on the internet. While you want to get everything for free on the internet, your broke ass will never escape from paying live cam girls. Most of these bitches run to the paid sites to garner more profits. Enough talks of these theories, lets fucking get to the real shit!
BDSM live cam girls
Assholes with a fetish to BDSM smut are literally maniacs. One thing about BDSM cam girls is that you'll always get that opportunity to explore and interact with those kinky bitches. Imagine that boring life you have; always anxious when you see bitches in short dresses – you don't even want to imagine if they are pantiless or not, you momma thinks you have autism and well you have insatiable porn addiction, thanks to the PornDude. The only time you get a touch from a woman is you momma giving you a hug recovering her stolen credit card that you had all this long. Such a fucked up clown!
However if at your old age you've never experienced what it is to be with a woman, chances are it might never happen. This is the reason you love cam girls that much. At least you got a collection of bitches that are willing to do whatever antics that you want from by clicking a button. But wait have you tried PornDude's dating and hook up sites? You'll get some to court with from these sites and at least experience a touch that can make you cum.
With live cam girls you will be a fucking stone-cold playa! My guy is no longer an anxious pimp. Let's see what Sky private BDSM fetish has in store for us.
Ton of cringy sexy bitches
I bet from your frequent free smut sites visit, you're familiar with live cam girls. Like every pornsite on the internet has a live cam girls' category. You are therefore used to commanding these chicks to masturbate or dance to whatever tune they like. But most of the times what I have seen is flocking in a fucking chat room with other brainless wankers. She might never recognize you privately. Such a waste!
With SkyPrivate, you're not going to sit along with a bunch wanking jerkers who are waiting for the slightest opportunity to get private with a sex model. On crediting your Skype account with at least $25, you can comfortably get to choose from the hundreds of girls the one to command. The BDSM bitches charge up to $12 per minute but I would never encourage you to tip such a bitch. All they offer is some fucking oversized ego and vibes. Don't be fooled! All the girls at SkyPrivate – whether charging $12 or $1 per minute – are superhot.
Speaking of superhot, these girls are experienced. What do you think are the chances that a particular bitch has worked on another smut site? Most probably the girls have actually run away from the dubious sites. Of course there are traces of newbies but all in all majority are the skilled babes.
Cum2cam on Skype
Who the fuck doesn't have a Skype account at this era? No one! No one where? I always doubt you motherfucker. From the collection of the old smut that you watch, chances are that having a Skype account sounds like a dream to you. Well if you don't have one, registering to a Skype account is quite easy. All you are required to have is in an internet connection and a working browser and then you are good to go. Your device must have a working rear camera otherwise you will find yourself showing your cam girl your hard pecker while you can't see how she's shoving metallic rods inside her pretty pussy.
In case you don't want all this hassle, SkyPrivate allows you to buy tokens without signing up and enjoy that private cam show without having other douchebags who are jerking off interrupt your session with a gorgeous babe.
Content
The best BDSM show is when you clearly understand the willingness to share, sexual satisfaction and boundaries with porn models on cams. Honestly, not everyone is versed in BDSM fetish – it's a matter of mental and physical strength. The cam shows help you to know what your actual sexual intentions are. Are you a fucking dom or you are a sub. Just like in real sex asshole, cam girls can share safe words when some assholes push to extreme and when they feel pain.
The holy-grail, not only these bitches whipping their pussies and butts and strangling chains on their bodies, they just know how to show their kinkiness. Find a good perfect Skype bitch and have that tantalizing dirty chat before the sex cam session. The good rapport plus the conversation will make your enjoy the virtual sex. A good sext session will prepare you for this shit.
A fucking liberation from old dubious cam sites
And I can't stop being overwhelmed because SkyPrivate runs it operations differently from its competitors. While renownwed sites such as Live Jasmin and Chaturbate have their operations on one site, SkyPrivate uses Skype and therefore webcam feed for the girls is made private. With SkyPrivate different dynamics are applied; members have access to models' profiles and all this is on Skype. But first thing first load that fucking account with some money, dumbass. Okay, other XXX sites offer cam to cam experience but at a fee but with how Skype works, I bet SkyPrivate is the most interactive sexual interaction you will ever get on the internet. Both of you can be able to see one another.
Now the problem I have with you dumbass is that you're fucking shy. Did just tell me you want to cover your camera with a tape? You know what; this is a wrong place for you. Just fucking fuck off! Log out and delete your account. I wonder if you are really into BDSM if you don't want these beautiful bitches to watch you. But I get it you can still hide your camera and enjoy the glorious scenes.
Suggestions
I recommend this site and well honestly SkyPrivate BDSM is one in a million and bro the array of content the site has will make you cum like there's no tomorrow. Of course all sites I have come across have perks and downers. SkyPrivate has its downers too. One thing I would like the developers to work on is the multiple search tags. Currently you can filter and search by gender keywords, rate per minute, age by name. But what if we search with multiple tags and also keep track of the already viewed models? I don't want to rely on the back button. That side of Skype's design is fucking annoying.
In a nut shell
I don't want to fucking whip you into a fetish fenzy motherfucker, but if you're into freaky porn and a lover of live cam shows, why don't you get that first bite from SkyPrivate. If you're fucking dying for a pretty bitch to kneel, spank her naughty ass, or shove that pantie in her pussy on your command, let no one convince you otherwise but SkyPrivate is your dungeon to do all the bullshit you feel like doing. Save some buck as you buy some lubricant to entice these bitches with.
A good collection of beautiful and talented cam slaves
Affordable
Quite interactive
The slave bitches are always online
The site's design is not quite streamlined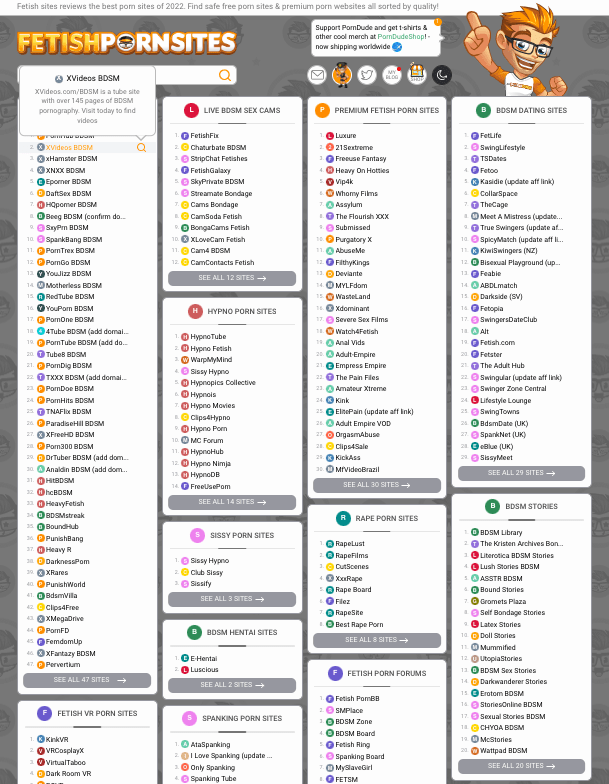 12+ Live BDSM Sex Cam Sites LIKE SkyPrivate BDSM