Show
34+
sites like

Reddit Foot Fetish

:
Reddit Foot Fetish
You spend way too much time of fucking Reddit! I am not telling you anything new. From talking about costume care with your furry group to looking at the latest One Piece trash you can't stop reading, it's a wonder you get anything done. Oh wait, you don't – mainly cause you keep looking at feet pics all day!
You do everything on Reddit, so why not browse all of the fucking foot pics that you want to get off to as well? If that sounds awesome to you, then head on over to Reddit.com/FootFetish. It is here that you will find a wide array of content that will assuredly get you off no matter what kind of feet you seek! Want feet with calluses, feet that show a little pussy, and feet that pretend to jack you off in a GIF? Bro, it's all here!
The best part of all? It's content from amateurs that browse Reddit just like you! And of course, the occasional content from foot fetish pros that star in top-quality AAA porn. If you want a little bit of everything when it comes to foot fetish content, Reddit.com/FootFetish is where you can find that foot stank!
No male feet!
You have to hand it to a foot fetish subreddit that permanently bans male feet of all types. Nope, they won't even give dudes a point of entry. Even if they have the most manicured feet in the world, male feet are not allowed on Reddit.com/FootFetish.
And you know what? Good fucking riddance! Nobody wants to see any fucking dudes that are showing off their junk for the goddamn subreddit! Who the fuck wants to see bare men's feet anyway? Not you, not me, not anyone with a working straight penis! So I am glad to see that the dudes are banned for life – no fucking exceptions(!) on Reddit.com/FootFetish!
Look, I don't want to hear or read a fucking thing about men's rights! They have no place when it comes to a foot fetish subreddit like Reddit.com/FootFetish! Men's feet look like goddamn gorilla feet, while women's feet look like goddesses no matter what kind of broad we're talking about. Women with petite feet, women with stallion hooves, it really doesn't matter: there is no comparison!
Just as awesome as not having any male feet on Reddit.com/FootFetish is the fact that there is absolutely no promoting on the subreddit! It is forbidden! No one can promote fucking anything on Reddit.com/FootFetish, as the moderators feel that it could get in the way of what the sub is really all about: getting off to the most beautiful feet on Reddit!
I cannot really blame them, either. Too much promotion can get in the fucking way of what a subreddit is truly all about. When it fucking comes to that bullshit, you cannot help but think that Reddit.com/FootFetish made the right call there. It is hard to argue against being better safe than fucking sorry.
What kind of promotional ban is on the subreddit exactly? Well, you will find that no one can talk about OnlyFans or their OnlyFans account. No one can promote fucking anything, and there cannot be any talk about any of it! Though, to be fair to the creators and those that want to get some eyeballs on their feet for monetary gain, Reddit.com/FootFetish does allow watermarks on content as long as those watermarks (i.e. links to more content) does not point to a pay site of any kind.
What kind of watermark is optimal? Well, you could include a watermark that points to one's Reddit profile. From there, the Reddit profile could have some information about where to go and buy certain types of foot content on another fucking site. It is pretty fucking easy to get around the ban on promoting content of all types on Reddit.com/FootFetish, and you will want to play by the rules on Reddit.com/FootFetish anyway.
Why am I so fucking sure that you will want to play by the rules? Well, because I curate amazing fetish porn sites on Fetish Porn Sites, so you will want to fucking listen to me! But beyond that, you will also want to keep 'good' on Reddit.com/FootFetish – especially for those that want to promote their own content in some capacity.
Over 180,000 members
Do you see what I am fucking talking about here? When you visit Reddit.com/FootFetish, you will find that there are a fuck ton of members on this goddamn subreddit. You will want to keep in their good graces, as there are over 180,000 members that are subscribed to this subreddit. With over a hundred online at any given moment, there is always content that you can check out as well. Oh boy, is there ever a fuck ton of content to browse on Reddit.com/FootFetish!
If you want to submit your own content on Reddit.com/FootFetish, you better ensure that it kicks a lot of fucking ass and stands out! But if you are a mother fucker that actually wants to browse all kinds of fucking content and never want to run out of foot fetish images, GIFs, and more that you can browse with ease on Reddit.com/FootFetish, then you are going to be in fucking Heaven!
I don't say that lightly, either! There is an insane number of content that goes live on Reddit.com/FootFetish all the goddamn time. It is incredible to say the least, and I have no fucking doubt that you are going to love everything about Reddit.com/FootFetish – especially for those of you that love getting off to foot content from amateur Redditors just like your ass!
Okay, okay! How many submissions can you expect to find every fucking day? Why, try over 150 daily submissions! Yes, that is the correct number! I didn't mistype any of that shit!
That is a fuck ton of content no matter which subreddit or even foot fetish porn site that you size it up against! It is impressive, and you will never seemingly run out of new foot fetish content to look at, especially for those that will not be visiting Reddit.com/FootFetish every fucking day. But even for those that will be visiting the subreddit on a nearly daily basis, hell, you have more than enough content to browse one day to the next.
It seemed to me that as I was looking around on Reddit.com/FootFetish, that I found roughly new content almost every hour. Consistently, too. There really were no hours in the day where there wasn't any new content, which is fucking impressive. It goes to show you that Reddit.com/FootFetish truly has a worldwide audience, and that new foot fetish content is going live all the fucking time, no matter what time it is around the world. This is the foot fetish subreddit that seemingly never sleeps, so take a look for yourself and see what kind of amazing amateur foot fetish content awaits you on Reddit.com/FootFetish!
Foot fetish porn that also shows tits, ass, pussy, etc.
Call me whatever kind of name that you fucking wish! Call me a vanilla son of a bitch - I really don't care! But when I see foot fetish porn on any of these subreddits, I always find myself underwhelmed when all I see are feet. Sure, I get it: you love the feet that are starring in each submission. That is what fucking gets you off.
But it feels like a missed opportunity when there isn't any pussies or asses showing for the camera. When I can't see a little nipple here or there, I feel a bit cheated. I can appreciate a good foot, but you know what would make that submission even better? Some tight asshole bent over as the feet are on display behind the bitch's butt cheeks.
Reddit.com/FootFetish and the submitters that make this a must-visit XXX subreddit of feet must know how I fucking feel about this. Because I found plenty of submissions that also showcased the female's titties, ass, pussy, etc. In addition to the amazing feet, of course! It's the little things that make subreddits like Reddit.com/FootFetish such compelling places, and this is proof point of that!
Suggestions:
Reddit.com/FootFetish is an XXX subreddit that has over 180,000 subscribed members, over 150 daily submissions, and a whole host of amazing foot fetish content that will have you screaming for more! This isn't just foot fetish content that shows just feet, either! You will also see titties, asses, pussies, and so much more layered behind the true star of the content: the feet! See what you can find by visiting Reddit.com/FootFetish, and learn why they haven't slowed down in over a decade!
No males! No promoting!
Over 180,000 subscribed members
Over 150 daily submissions
Foot fetish porn that also shows titties, asses, pussies, etc.
Nothing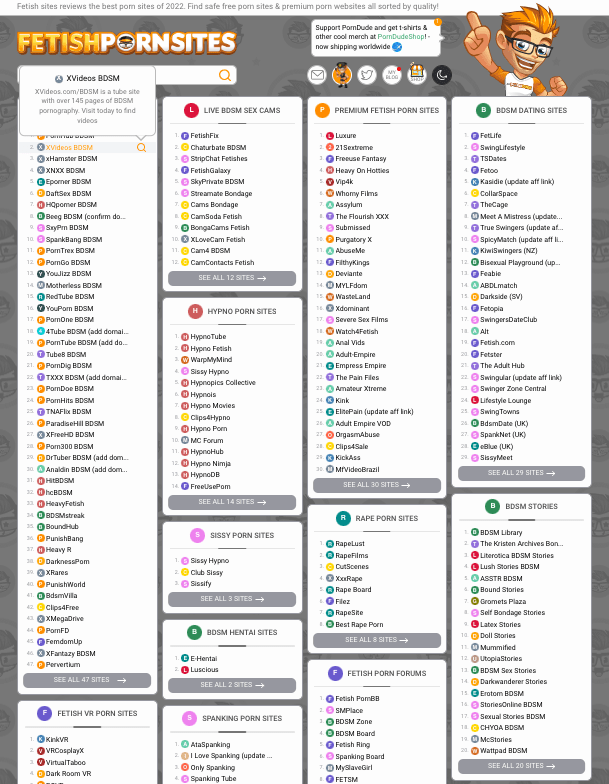 34+ Feet Porn Sites LIKE Reddit Foot Fetish